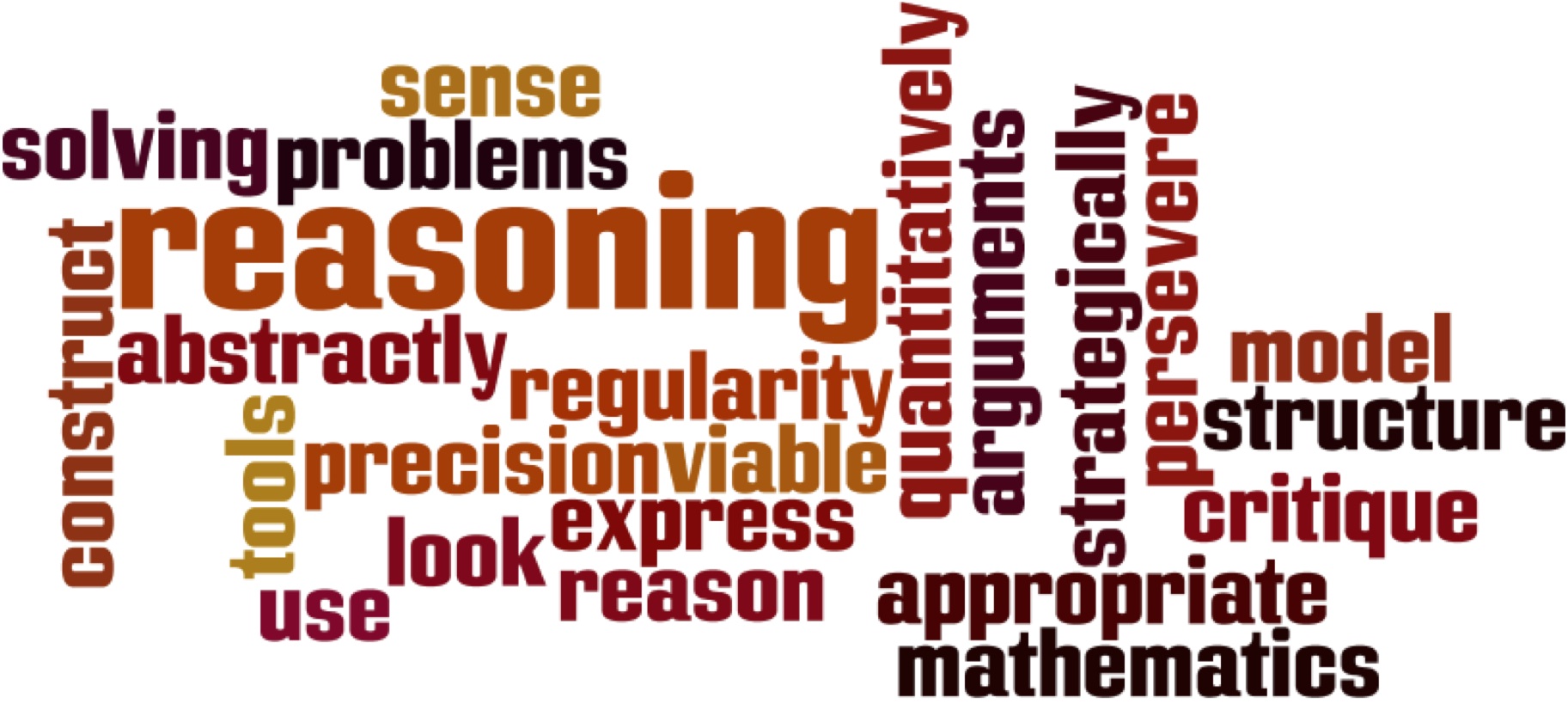 Goals
This tool provides teachers with a framework for helping students to develop the Mathematical Practices in the classroom and monitoring their progress.
Users
Professional development leaders with a group of mathematics teachers.
Introduction
The Common Core State Standards for Mathematical Practice describe varieties of expertise that mathematics educators at all levels should seek to develop in their students. These practices rest on important 'processes and proficiencies' with long-recognized importance in mathematics education (Common Core State Standards Initiative). The Practices have been included in most revised State Standards.
This session provides a framework for assessing students' proficiency in planning, presenting, analyzing and reflecting as they learn mathematics. By considering examples of characteristics that exemplify a student's proficiency in any given practice, it is hoped that teachers will be stimulated to actively monitor, as well as encourage their students to self assess their proficiency at the Mathematical Practices in an endeavor to improve.
Session Outline
The Common Core State Standards for Mathematical Practice
Processes in the Mathematical Practices
Looking at Tasks
Engagement Strategies
Empowerment Strategies
Supporting Students in the Classroom
Videos
Here is the video from "The Teaching Channel" referenced in the slides.
Owning the Common Core Math Practices